NRHS Annual Convention
June 21 and 23, 2001
With only a week to catch our breath after the BNSF Employee Special through the South, 1522 and the SLSTA crew had the engine and train ready for the NRHS Annual Convention, hosted by the St. Louis Chapter. 1522 pulled 2 trips during the Convention - a Thursday outting that ran North to Hannibal and West Quincy and a Saturday trip to Newburg, MO, on the former Frisco main.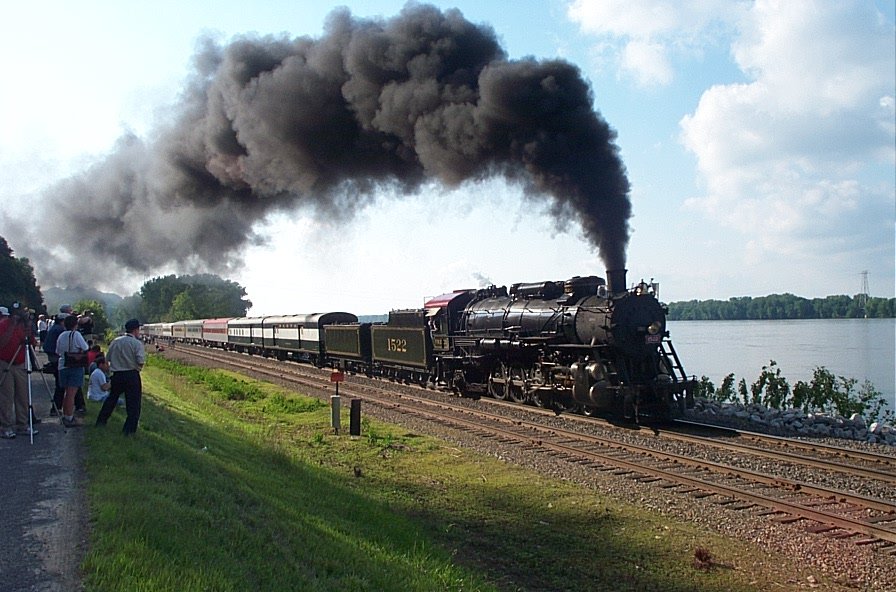 Afternoon runby South of Hannibal with the Mississippi River in the background.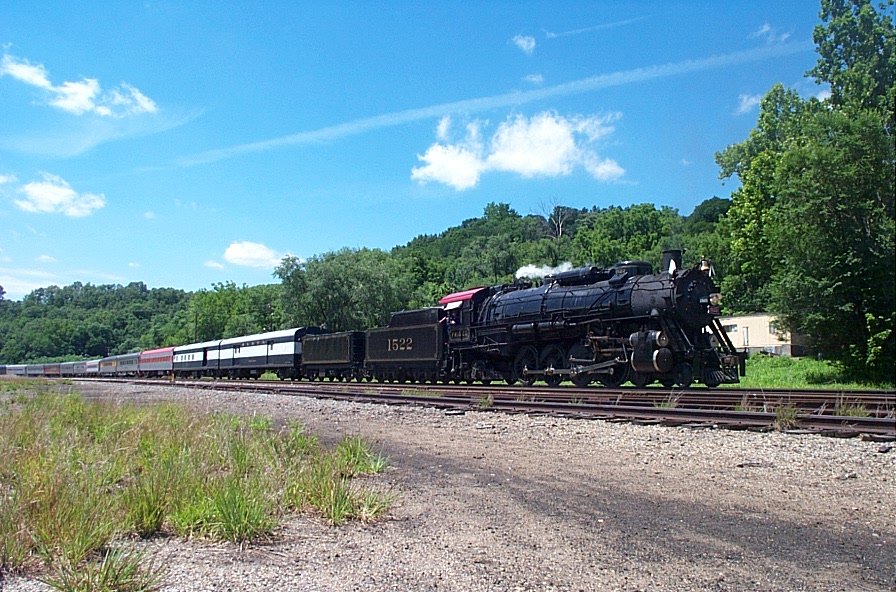 Preparing to back up for a photo run at Newburg, MO.
---
Return to the 1522's Photo Gallery